Shopping Cart
Your Cart is Empty
There was an error with PayPal
Click here to try again
Thank you for your business!
You should be receiving an order confirmation from Paypal shortly.
Exit Shopping Cart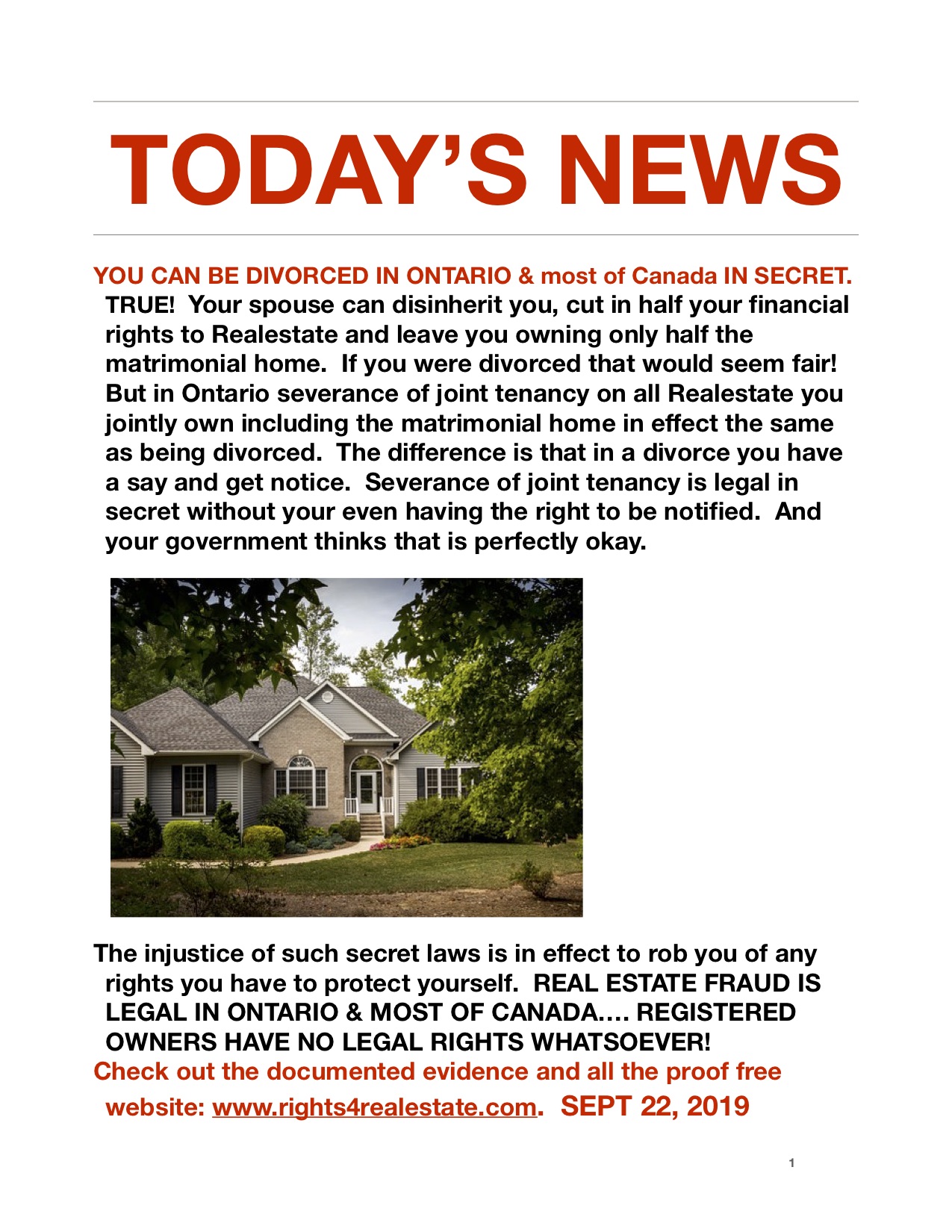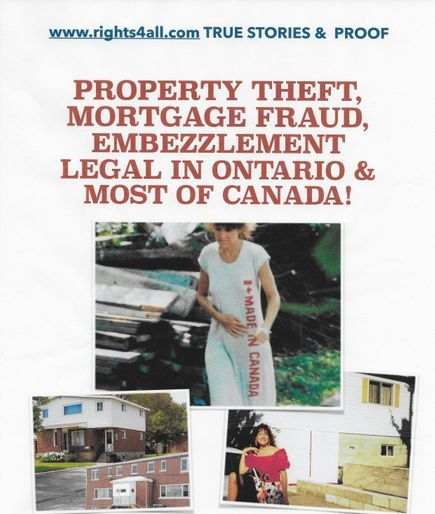 ALL DOCUMENTED EVIDENCE ON free website
www.r...
Read Full Post »
JAN 21, 2017:  WHY IS PROPERTY THEFT NOT A CRIME IN CANADA?  Why indeed.  The simple answer is because Canadians themselves can't be bothered to fight back.  Because Canadians themselves think this can't happen to them, just to some one else.  Because Canadian lawyers are also so ignorant as to believe there are laws to protect property owners or just simply don't care.  In my case it was both.  My mother 97 was robbed of
Read Full Post »
JAN 10, 2017;  ONTARIO LAWS MAKE IT LEGAL TO SEVERE JOINT TENANCY IN SECRET & TO ALLOW ANYONE WHETHER LEGALLY ENTITLED OR NOT TO PUT THEIR NAME ON YOUR PROPERIES INCLUDING MATRIMONIAL HOME IN SECRET WITHOUT ANY NOTIFICATION TO LEGAL OWNERS, SPOUSES ETC.  THIS IS AN ABUSIVE VIOLATION OF HUMAN RIGHTS & SHOULD BE BANNED.
1994:  New South Wales banned filling in secret & cited that it is not legal in either Manitoba or Alberta.  BC put fo...
Read Full Post »
0

/